How to slice an Avocado
When I posted my recipe for Black Olive Hummus I mentioned that I love hummus sandwiches with sliced avocado, tomato and lettuce. Amy B asked how one should go about slicing an avocado, so I took a few pictures to demonstrate my method. How do you slice an avocado?
First, choose an avocado that is firm, but gives slightly when pressed with your thumb. This one is a bit overripe, as you'll see in a moment.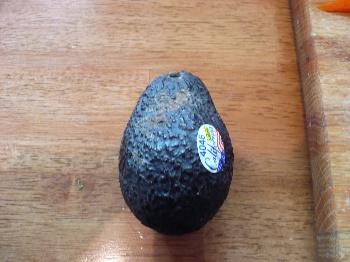 Then slice the avocado in two and separate the halves. To remove the pit, hit it with the sharp edge of a chef's knife so that the knife become stuck in the pit. Hold the avocado half in one hand and pull back on the knife with the other. The pit should come right out.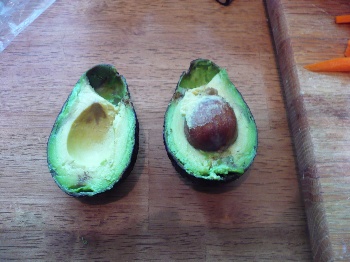 Next, make parallel slices down the avocado without slicing through the ****.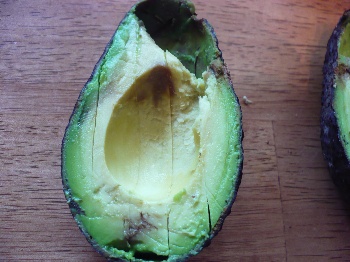 Finally, gently scoop the slices out of the **** using a large spoon.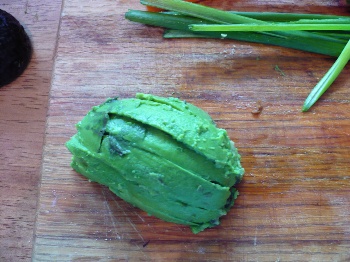 Tada! You now have a sliced avocado.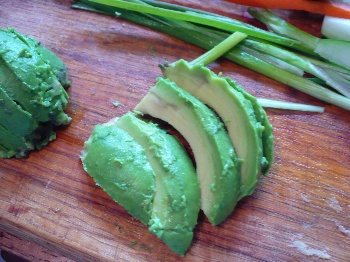 **** John and I cannot agree on what the outside layer of an avocado is called. The options thus far are rind, shell, peel, and skin. Anyone care to set us straight?
This is the method we've seen used on TV by several graduates of the best cooking schools. Hopefully it will work for you as well.