Gluten Free Bread 201
Don't you sometimes wish that you could have a slice of cinnamon raisin bread for breakfast? Or a nice whole-grain bread with your Reuben? Or maybe you're still looking for a bread that is gluten free and yeast free?
You won't find all of those gluten free bread at the store (if you can find any gluten free bread there at all). And let's face it. Buying gluten free bread is an expensive endeavor, and it doesn't even taste all that good. What if you could bake all of these breads in your own kitchen and eat them while they are still hot? Wouldn't that be pretty awesome?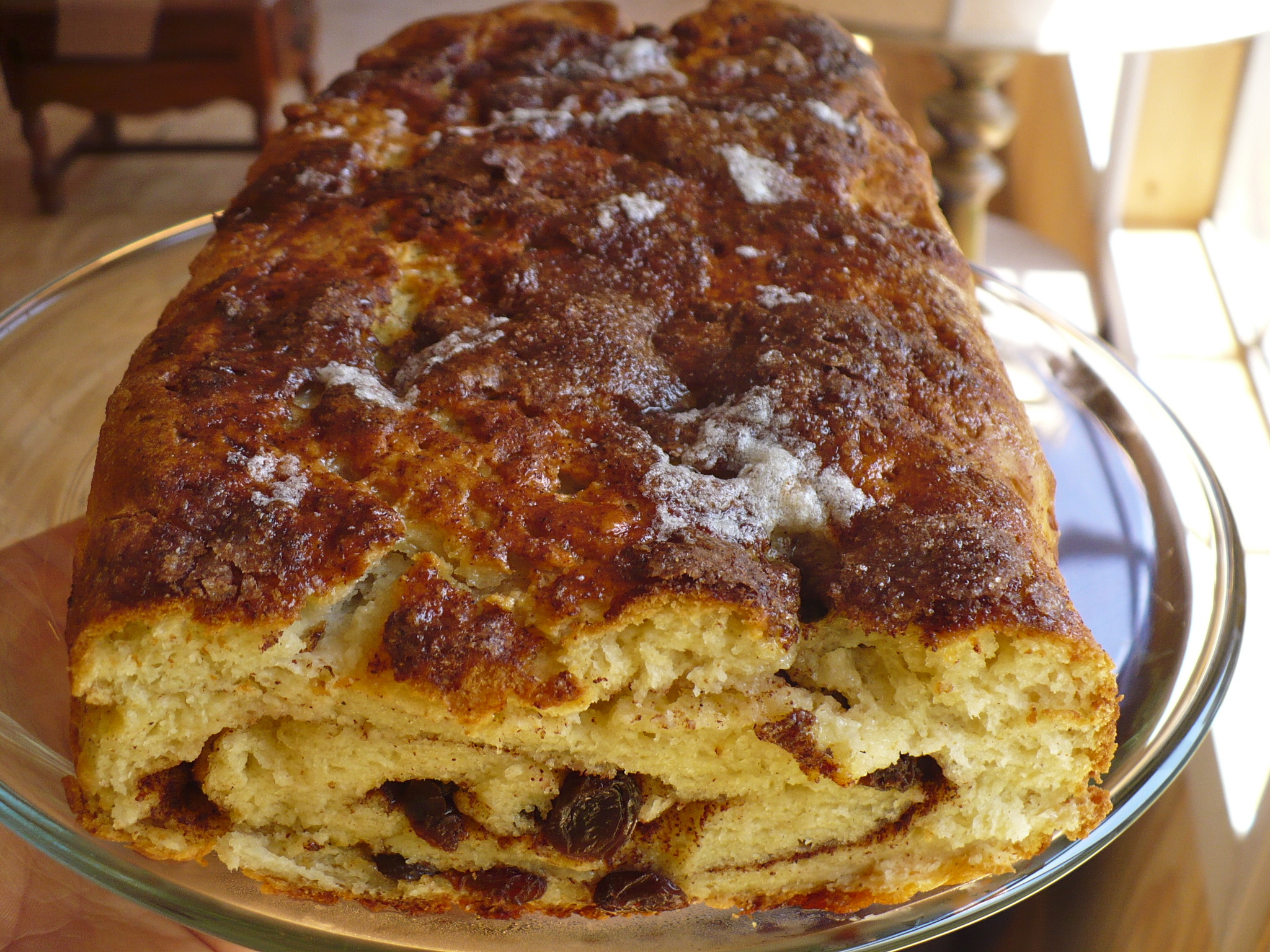 Get The Bread Recipes I Use In My Own Home
I've taken my favorite gluten free sandwich bread recipe (which took over 3 years to perfect) and played with it until I developed 3 delicious new versions.
*Gluten Free Cinnamon Raisin Swirl – Perfect for Breakfasts and Afternoon Snacks
*Gluten Free Brown Bread – A Hearty, Whole Grain, Brown Bread
*My Irish Cousin Bread- A Gluten Free, Yeast Free bread
Let me tell you, developing new gluten free bread recipes is not easy. I tried numerous versions of these recipes, spent hours doing research, and then still ended up having to create some new techniques to get these bread recipes to meet my high criteria.
In fact, I've decided not to share the recipes, by themselves, on the blog, because you really need to SEE these recipes being made.
That's why I've made an 2nd online bread baking cooking class – so that I can show you how to make the bread. This Bread Lesson – Gluten Free Bread 201 – from our Cooking School – is now available to everyone as a single course – you don't have to sign up for a quarterly membership to the Cooking School.
Gluten Free Bread 201 – $49.95
Praise From Cooking School Members
Here's some feedback that I've gotten from people who've already taken this class:
When I peaked in the oven and saw how well the yeast-free bread had risen, I actually did a little dance. I've tried so many gluten-free, yeast-free recipes and they were all complete duds. I can't believe I'm actually eating bread again! — Mary
My husband, who is not a sweet eater, and my kids completely devoured half a loaf of the cinnamon bread this afternoon. They didn't even same me a slice! Thanks for making this family's tummies happy.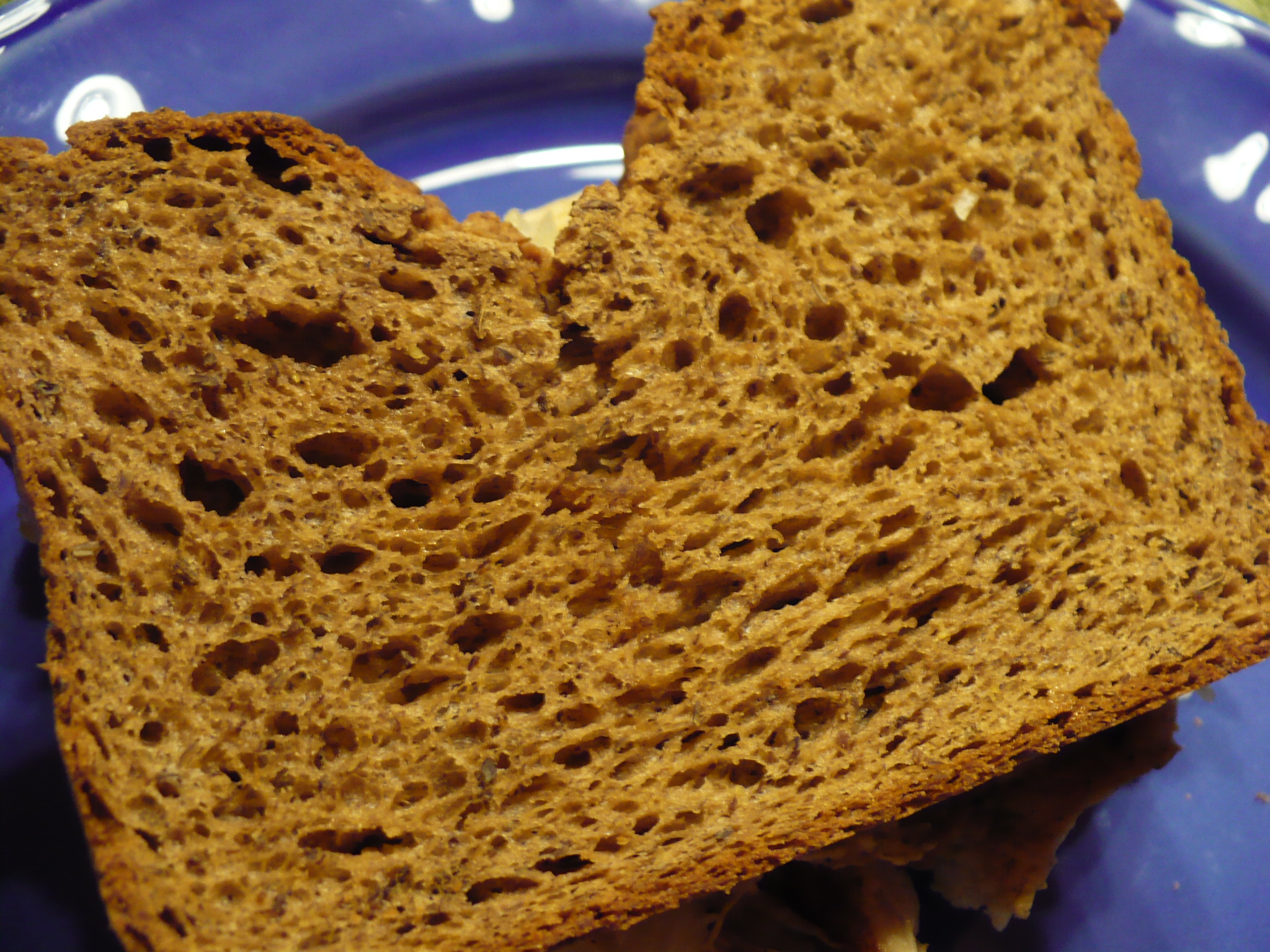 So let's talk about what you get in Gluten Free Bread 201.
1. A recipe for a gluten free cinnamon raisin swirl bread that is absolutely delicious with butter or cream cheese. This recipe is also soy free and nut free, and can be casein free.
2. A recipe for a gluten free hearty brown sandwich bread that tastes like whole wheat. This recipe is also soy free and nut free, and can be casein free.
3. And last, but not least. A gluten free, yeast free sandwich bread!!! If you've ever made yeast-free bread, you truly will not believe this bread is possible until you try it. This recipe is also soy free, casein free, and nut free.
2 How-To Articles:
In addition to the three recipes, I've written two jam-packed articles on baking gluten free bread that will help you learn to make delicious gluten free breads.
1. The first article covers whole-grain breads – If you've been wanting to make healthier bread, but haven't been sure how to do the flour substitutions, or how to get the bread to "be" brown, this article will tell you how.
2. The second article covers gluten free, yeast free bread. Yeast free bread is a completely different beast than regular gluten free bread. If you've ever wondered why yeast free bread is always horribly heavy and dense, this article explains why. And it also explains how you can bake gluten free bread that is incredibly light and fluffy and perfect for sandwiches
2 Cooking Demonstrations:
Most importantly, the online class include nearly 20 minute of video where I walk you step-by-step through the techniques that you'll use to make these breads. You can see the exact ingredients I use, watch me mix it up, see the consistency of the dough, and gaze at the finished product!
Bread recipes are temperamental and it takes practice to learn what gluten free bread dough should look like. If you've not baked hundreds of loaves of gluten free bread, then it's hard to know if you're doing it right until 20 minutes after the loaf is out of the oven. But, by watching this video, you'll be able to see what the dough should look like and make adjustments accordingly so that you don't waste your expensive ingredients.
Gluten Free Bread 201 – $49.95
Ask Questions & Get Answers
Have you ever taken a online cooking course? It's wonderful. You can work on it whenever you want, and at any pace you want. You can wear you pajamas. You can sing while you bake. Whatever you want – no one is watching!
But, what if you have questions? What if something doesn't turn out right? Are you stuck?
No worries. When you buy a Gluten Free Cooking School, you get ongoing support by email from me (and the other students!) through my invitation only Yahoo Group. You can upload pictures, ask for advice, and generally get all of the help you would get (and probable more) than you would in a live cooking class.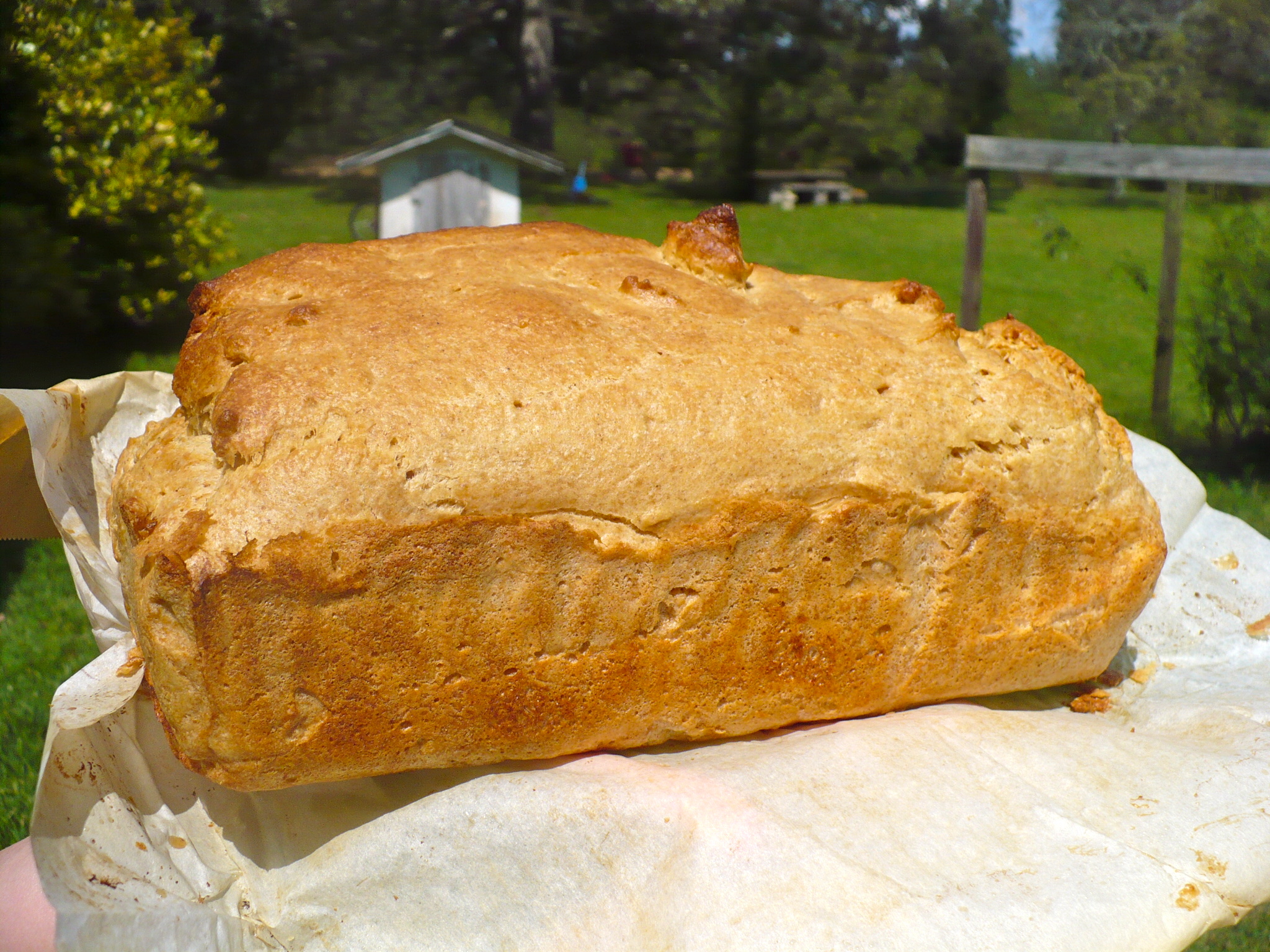 Bake These Gluten Free – Allergy Friendly Recipes:
I know that many of you struggle with multiple food allergies. The three recipes included with this class were written with you in mind. Before you purchase the class, check the ingredients list below to see if one or more of the recipes will work for you.
Gluten Free Brown Bread – gluten free, casein free, soy free, nut free:
brown rice flour, ground flax seed, potato starch, tapioca starch or corn starch, xanthan gum, salt, caraway seeds (optional), cocoa powder, water, yeast, brown sugar, molasses, eggs, oil, vinegar
My Irish Cousin Bread – gluten free, yeast free free, soy free, casein free, nut free:
brown rice flour, corn starch, sorghum flour, masa harina, xanthan gum, salt, water, baking powder, sugar (only 1 tsp), eggs, oil
Cinnamon Swirl – gluten free, soy free, nut free, casein free substitutes suggested:
brown rice flour, corn starch, sorghum flour, masa harina, xanthan gum, salt, water, yeast, sugar, eggs, butter, oil, vanilla, cider vinegar, cinnamon, raisins
**If these recipes use ingredients that you are allergic too, you can still sign up for the course. I'll be happy to give you suggestions as to what substitutes you might want to try on your own. Or you can wait until I offer a more intensive bread course (still in development) that will help you design your own bread recipe that works for your particular food allergies**
Grab It Now and Start Making Delicious Gluten Free Bread!
Gluten Free Bread 201 has been available to the members of my Cooking School for a few weeks now, but I'm making it available to everyone now for just $49.95. That's less than the cost of a few loaves of store-bought GF bread. If you try and don't find it helpful, just email me and I'll refund your money. No hassles at all.
But remember, this is Gluten Free Bread 201. If you're not a pro at baking gluten free bread, then you should probably take Gluten Free Bread 101 first, as you'll need a good foundation in the basics before you start this class.
Since this is an online course, you'll get immediate access to the entire lesson. The entire lesson will be delivered to your email inbox within moments of your purchase. You can get started cooking great gluten free bread in just a few minutes!
Gluten Free Bread 201 – $49.95
Or Buy Gluten Free Bread 101 and 201 for $$79.95