Thanks to everyone for the great response we've gotten to the Cooking School! I'm sure the new members will enjoy the delicious food they're going to be making as they work through the courses, and it's not too late for you to join them!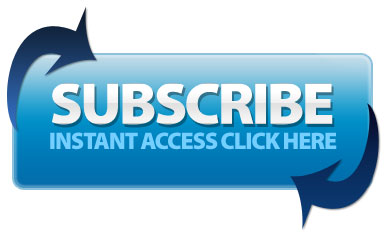 Click here to get instant access to the Cooking School for $27/month!
Since the email went out last week announcing the relaunch of the Cooking School, I've gotten a lot of questions from everyone. So I took the most frequently asked questions and put them all together in this email.
If you had any questions about the cooking courses, what they cover, what you need to take them, or anything else, chances are the answer is below.
************************************************
Q: Where and when are your classes?
A: Gluten Free Cooking School's classes are virtual. You can take them anywhere and anytime – as long as you have a decent internet connection. Isn't the web nifty?
Q: I've never taken a class online? How does this work?
A: After the purchase, you will be redirected to the Gluten Free Cooking School member site to setup your account. After you choose a username and password, you'll be logged into the site and can access the course(s) that you've purchased.
Each class has a table of contents that lists the article, videos, and recipes included in the class. Work through each of these in the suggested order. You may want to try some or all of the recipes. You decide how quickly you want to work through the class, and when you're done.
Q: When I get access to a certain class, how often or how long may I use the material? May I watch the video(s) over and over?
A: Once you've purchased a class, you will have access to it for as long as you like. You may watch the videos as many times as you like, and you can even pause and restart them. Many of the classes also include formatted recipes in a .pdf file that you can download and print to create a cookbook for your personal use.
If you choose to pay for the classes over 12 months, and then decide to stop the classes before the 12 month period ends, then you'll need to contact me so that I can manually adjust your account to maintain access to the classes that have been paid for.
Q: Can I pay with something other than Paypal?
A: If you're purchasing all of the classes at once, then you can pay with a Paypal account or with a debit or credit card. If you'd rather pay for the classes over 12 months, then you will need to have a Paypal account (though you can still fund the payments through a linked debit/credit card).
There are no payment options other than Paypal, debit cards, and credit cards.
Q: Do I need any special equipment for the cooking courses?
A: Probably less than you think. As long as you have mixing bowls, measuring spoons, an oven, and some baking pans you're pretty much set. The only special equipment that I strongly recommend, and that you may not have, is a digital scale.
Gluten free baking is as much of a science as it is an art. Given the expense of the ingredients that we're working with, I want you to have as great a chance as possible of replicating my results. So, in most of the recipe I give the flour measurements by weight. I've also found that my rate of learning about baking has increased exponentially since I started measuring my ingredients. Since you're taking cooking classes to learn about cooking, it would make sense that I'd recommend you follow the same techniques that have increased my own learning.
Q: In your recipes are you weighing ounces or measuring in measuring cups as that will make a difference to the outcome. Thanks for sharing the recipes.
A: Most of the recipes include the weight in oz and cups. I'm going back through and adding the weights for the recipes that do not already have them.
Q: I think I read somewhere on your site that the $25 also includes follow-up questions with you about making the bread — is that correct?
Yes, you can post your questions as a comment to a particular class. I also have a Yahoo group that is open to those who've purchased a class, if you prefer that method of communication.
Q: I've already purchased 3 of your classes. Can I purchase the remaining 12 classes, rather than the full package.
A: We don't have all of the classes set up for individual purchase yet. But, you can receive a credit for your previous purchases and apply it towards the full package. Just contact me to let me know whether you want to buy all of the courses at once, or over 12 months, and then I'll calculate your credit amount and send you a customized purchase link.
Q: I am curious about your cooking school. I have other issues besides gluten, and I am wondering if your school can accommodate me. In addition to being gluten free, I am also intolerant of rice (all varieties), oats, dairy and tree nuts. This really cuts down the flours I can use, etc. Any thoughts?
A: If you're intolerant of rice, then I can work with you to create a flour mix that will work with my recipes. I've had one member who did this and loved all of the classes. I rarely use oats or nuts, so that shouldn't be a problem. I do use dairy products a good bit, but they are very easy to substitute for and I generally right the dairy substitutions into the recipes. Many of the classes also include articles that specifically address other food intolerances.
A lot of the recipes do use dairy, but non-dairy milks, and dairy-free, soy free "butters" generally work just as well as the dairy versions. Many of the recipes also use eggs, but if your son can use egg replacement powder (I've copied the ingredients of two popular ones below), then that should be fine as well. The soy is not an issue either – I generally do not use soy flours or soy milk anymore.
Q: I eat gluten free, dairy free and egg free. Have you developed any recipes that could use in your classes to bake the great breads you describe?
A: If you have multiple food allergies/intolerances you are welcome to join the classes. Many of the recipes do include dairy and eggs, but as long as you are comfortable making substitutions with dairy-free products and or egg replacements, then you'll be fine. I'm always happy to recommend substitutions and coach you through that process.
However, if you try the classes and discover that you're not comfortable making the substitutions that you need (even with my coaching), then I would be more than happy to give you a refund.
Q: Speaking of refunds, what is your refund policy?
A: We try to do everything we can to make each student happy. However, if that is not possible, then we'll give you a refund without any hassle. The only limitation is that we only refund payments during the past 60 days.
Why 60 days? Well, if you paid with a debit or credit card, then it's very easy for me to process a refund for the first 60 days after the transaction. After 60 days, I don't have any way of putting the money back onto your credit or debit card. Honestly this has never been a problem. We rarely have to do refunds, and when we do, it's typically within a week or two of the purchase date.
Q: I'm living in Saudi Arabia and we have many fire walls limiting our Internet access. I would like to purchase the classes but wanted to make sure you would refund the purchase price if I'm unable to view the videos.
A: Absolutely! All transactions within 60 days are refundable for whatever reason.
Q: I'm ready to take some classes, but don't have extra time at the computer….are you classes a book or/and online videos?
A: Our cooking classes are all delivered digitally. You will need to be able to have access to a computer for at least an hour for each class. The videos typically run for at least 20 minutes, and there are also articles to read.
Q: I have been paying the $24.95 every 3 months and have enjoyed making several of your recipes (I am a champ at the sandwich bread and chocolate cake) So what is my status with additional monies for courses?
A: You are on the $24.95 every 3 months plan, which is no longer available. The great thing about that plan as that you got access to all the courses at once. The downside is that it did not have an automatic end date like the new subscription plan which is $27.95/month for 12 months. Obviously you would not want to pay for the courses indefinitely, so there are two alternatives:
(1) I would be happy to credit the amount that you've paid thus far towards a full package either now, or once you've paid a total of $250 through your current subscription. With this option you would have lifetime access to all of the courses. I do plan to add content to the existing courses this year, so that might be a reason to go with that option. OR,
(2) You can cancel your subscription once you've taken the courses that you want, but being sure to copy down any recipes that you want before you cancel the subscription. The trade-off with the subscription that you're on is that you lose access to the courses once you cancel, but you get a lower price and get all of the classes at once.
Just as a reminder – you have two options for signing up for the Cooking School. You can subscribe for just $27/month. You get immediate access to 3 classes – you'll learn how to make delicious gluten free biscuits, and you get the two holiday classes as a bonus – Thanksgiving and Christmas. Then every month you get access to a new class. At the end of the year you keep access to everything that you've paid for.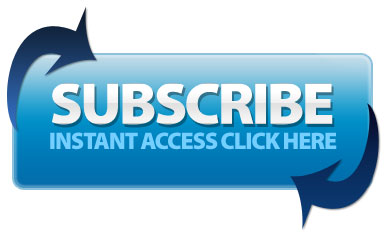 Click here to subscribe for $27/month.
Some of my readers wrote in to say that they wanted access to every class and didn't want to wait! So you can purchase access to every class for just $249.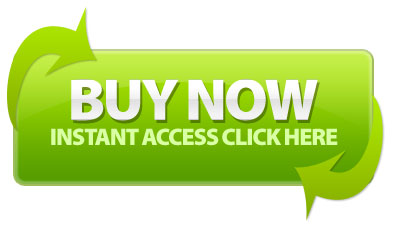 Click here to purchase access to every class for $249.
Any other questions? Get in touch with me here!
— Mary Frances