Looking for a particular recipe? Let me make it a little easier for you =)
Below is a list of all of the 200+ recipes that I've published on my blog through the middle of September 2012. I've developed each of these recipes in my own kitchen, and they're all 100% gluten free.
I'm also working on getting all of these recipes put into a cookbook format so that I can make a easy-to-print version available as well. If you'd like to be notified when I release that cookbook, subscribe to my free newsletter.
Have fun cooking!
Mary Frances
Appetizers/Snacks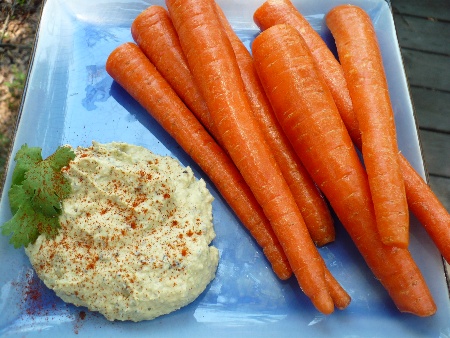 Featured Recipe: Black Olive Hummus
Cheese Straws
Curried Sweet Potato Fries
Sausage Balls
Jalepeno Artichoke Dip
Lazy Man's Beer Battered Onion Rings
Pineapple Mango Salsa
White Bean "Crab Cakes" with Savory Peach and Corn Salad
Bread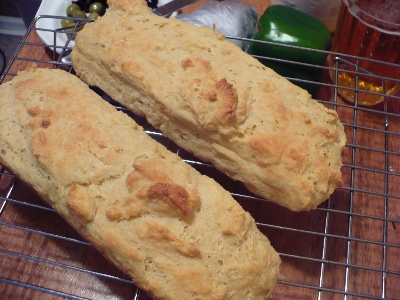 Featured Recipe: Submarine Rolls
Brown Rice & Buckwheat Sandwich Bread Recipe
Finally, Really Good Sandwich Bread
30 Minute Flatbread
Flour Tortillas
Spoonbread Corn Muffins
Garlic & Cheese Biscuits
Multi-Grain Flat Bread
Southern Cornbread
Yeast Rolls
Yummy Sandwich Bread
Gluten Free Scarborough Fair Bread & Pepperoni Cheese Bread
Breakfast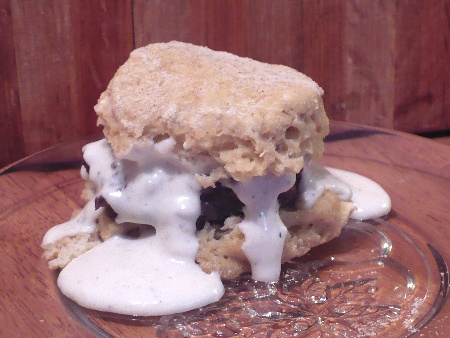 Featured Recipe: Biscuits with Sawmill Gravy
Gluten Free Vegetarian Sausage Balls
Banana Bread
Black Bean Sausage
Fresh Blueberry Scones
Cranberry Orange Quickbread
Banana Nut Muffins
Banana Nut Pancakes
Eggnog French Toast
Cream of Corn
Drop Biscuits No.2
Monkey Bread
Waffles
Drop Biscuits
Light and Fluffy Biscuits
Minty Purple Peach Smoothie
Tomato Gravy
Mushroom & Broccoli Quiche Recipe
Pumpkin Stuffed French Toast
Pancakes
Spiced Apple Pancakes
Baby Banana Topping
Dessert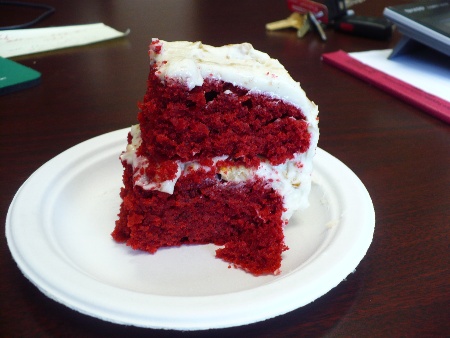 Featured Recipe: Red Velvet Cake
Easy Peasy Gluten Free Pie Crust
Double Chocolate Brownies
Rice Cereal Squares
Forgotten Cookies
Home Team Cupcakes
Chocolate Cake In A Mug
Chocolate Eclairs
Doughnuts
Impossibly Easy Pie Crust Mix
Raspberry Chocolate Cake in a Mug
Sugar Cookies
Hersey Pie with Rice Cereal Crust
Impossibly Easy Sweet Potato Pie
John's Peanut Butter Chocolate Chip Cookies
Ginger Cake in a Mug
Halloween Cupcakes
Gluten Free Breakfast Scones
Supper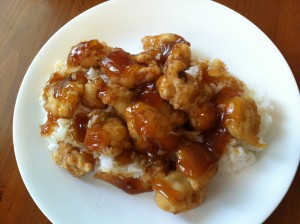 Featured Recipe: Honey Chicken
Black Bean Enchiladas
Chicken BBQ Baked Potatoes
Chicken Fajita Quesadillas
Chicken & Spinach Quesadillas
Crockpot Cola Chicken
Cashew Nut Chicken
Eggplant Florentine Casserole
Eggplant Parmigiana
Fried Brown Rice
Fried Chicken Tenders
Kasha Varnishkes
Gluten Free Pizza Recipe
Singapore Street Noodles (Shrimp, Chicken, Tofu)
Last of the Sweet Potatoes Soft Tacos
Larb
Amazing Roasted Turkey
Green String Penne Pasta
Halloween Quesadillas
Late Summer Pear Stew and Mish-Mash Ginger Potatoes
Nana's Texas Spaghetti
Roasted Summer Veggies over Brown Rice
Gluten Free Pizza: Homemade Gluten Free Pizza Crust
Simple Suppers: Bean Burritos in Gluten Free Tortillas
Spinach and Mushroom Lasagna
Spinach Meatballs over Spaghetti
Summer Veggie Quesadillas
Vegetables & Side Dishes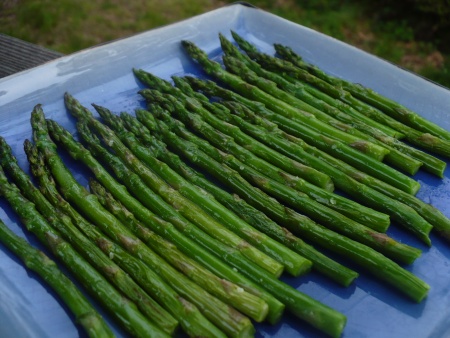 Featured Recipe: Roasted Asparagus
Gluten Free Mac & Cheese
Asparagus & Mushroom Risotto: Spring
Dad's Brown White Rice
Easy Summer Coleslaw
Bread Stuffing for Thanksgiving
Green Salad with Apples & Pecans and Buttermilk Honey Dressing
Cornbread Dressing
Grandmother's Mushroom Gravy
Savory Sage Corn Cakes
Fried Okra
Zucchini Corn Sauté
Golden Yum-Yums
Green Bean Casserole
Late Summer Pear Stew and Mish-Mash Ginger Potatoes
Soup and Sandwiches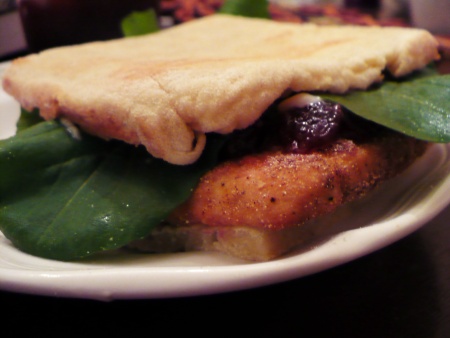 Featured Recipe: Toasted Turkey (Tofu) Sandwich with Cranberry & Arugula
Falafel on Flat Bread with Creamy Cilantro Sauce
Condensed Cream of Mushroom Soup
Cream of Broccoli Soup
Cream of Mushroom Soup
Curried Carrot Soup
Spinach Meatball Sandwiches
Taco Soup
Toasted Pimento Cheese Sandwich
Tuna Melt Sandwiches
Vegetable Gumbo