Organicville Gluten Free Salad Dressing Review and Give-away
January 7, 2011
Back in November I was planning to do a trial run of Dr. Joel Fuhrman's Eat to Live diet. The diet includes unlimited amounts of fruits and vegetables, but it is very limiting in fat. Which is the problem for me. I love salads, but only when they have a really, good, creamy salad dressing on top. (Of course it needs to be a gluten free salad dressing as well). I've tried to break myself of this addiction, but my heart is not in it. I LOVE creamy salad dressings. For the Eat to Live diet you can only use 2 tablespoons of 20 calorie salad dressing. Have you ever tried to find 20 calorie salad dressing? It is nigh unto impossible.
Around the same time Organicville Foods approached me about doing a review/product give-away of some of their gluten free salad dressings. Since their salad dressings are also organic, vegan, dairy-free, and contain no added sugars, I knew that their product would be a good fit for many of you. I also knew that I was about to be eating a lot of salads, so I was also happy to have a couple of bottles of free salad dressing. I was even happier that all of Organicville's salad dressings are gluten free, which meant that I would not have to spend twenty minutes reading ingredient labels at the grocery store.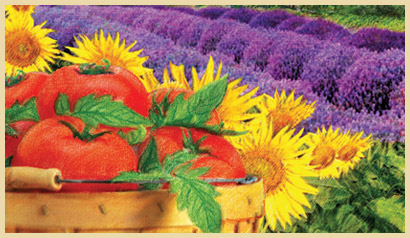 Organicville let me choose the dressings that I wanted to try, so I chose their Non-Dairy Organic Ranch Dressing and the Dijon Vinaigrette. I also picked up a bottle of the Sesame Goddess Organic Vinaigrette at Publix. Can you already see that I'm hoping for a great creamy salad dressing?
The Sesame Goddess Dressing was the best of the three. I didn't think that it tasted as good as Annie's Goddess Dressing, but the Annie's contains wheat so it's out of the running anyway. I will purchase Organicville's Sesame Goddess again. It definitely grew on me and it passed the carrot dipping test. (I hate raw carrots and will only eat them when smothered in a delicious creamy dressing of some sort).
The Dijon Vinaigrette was the second best. It's basically a grown-up version of honey mustard because it's not sweet at all.  I'm used to honey mustard dressing and my taste buds kept wondering where the honey taste was.
Unfortunately, the Non-Dairy Ranch was not what I hoped. I have very high standards for Ranch dressing (astronomically high) and Organicville's version just wasn't my idea of what a Ranch should taste like.  Of course, it is non-dairy so perhaps there's just no way to replace the taste of the buttermilk. I do have to say that I've tried another non-dairy Ranch dressing since then, and Organiville's was much better. For those of you who are dairy free by necessity, this may  be a very good option.
Since I wasn't happy with the Non-Dairy Ranch,  Organiville sent me a bottle of their Non-Dairy Thousand Island dressing. And it was very good.  John is a Thousand Island fan and he finished the bottle off in less than a week.
Meanwhile, like LaVar Burton used to say on Reading Rainbow, "But, you don't have to take my word for it." If you'd like a chance to win 5 bottles of salad dressing, all you have to do is "Like" Gluten Free Cooking School on Facebook before February 10th.
Organicville also makes gluten free BBQ sauce, gluten free condiments, gluten free teriyaki sauces, gluten free  pasta sauces, gluten free salsas, and gluten free ice creams. Check out the Organicville website to see the full line-up and see if any stores near you carry their products.