Four types of Gluten Free Flour Mix
A few weeks ago I sent out a call for you favorite gluten free mixes. Understanding Gluten Free Flour Mix is definitely one of the more overwhelming aspects of Gluten Free cooking, but it helps to hear what mixes are working for others. I'm really excited to try some of the mixes below. I mean, who can turn down a flaky pie crust,and chocolate cake.
---
Our first entry is from Carrie who lives in North Carolina and writes at Ginger Lemon Girl. She recently developed a whole grain flour mix in anticipation of her gluten free, sugar free, meat free, dairy free, and refined flour free January. Here's Carrie's description of her Favorite Gluten-Free Flour Blend: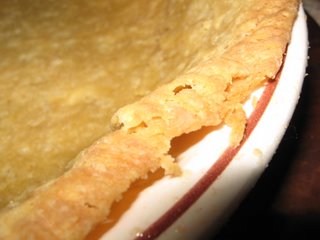 My mix is all whole grain flours. I've used the mix in pizza dough, crescent rolls, sandwich breads, and it has worked wonderfully in all the recipes I've tried it! I'm really trying to get away from using write rice and simple carbohydrate flours like tapioca and potato starch because diabetes runs in my family, and I think it's just healthier overall to use whole grains! The flours I am using are all mild-tasting and are whole grains, so they work perfectly.
Carrie uses a mixture of sorghum flour, brown rice flour, and millet flour. Just this weekend she used this mix to make a gluten free pasty crust . Click here to get the recipe.
---
Natalie at Gluten Free Mommy recently wrote a tremendously helpful article entitled "Gluten Free Grains 101: The Best Flour Blend. She answers a lot of her readers' questions about gluten free flours and flour mixes as well as giving a description of all of the flours she uses.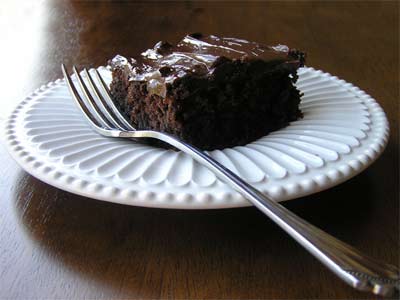 Hidden down in one of the Q&A's is Natalie's gluten free flour mix recipe. She explains, "I am not using a baking mix right now because I am in experimentation mode. However, I love equal parts sorghum flour, tapioca flour, and brown rice flour for cakes, muffins, and quick breads. I made my No Frills Chocolate Cake with that combination."
P.S. Natalie also lives in North Carolina and she and Carrie recently got together for an afternoon of gluten free cooking and camaraderie. I'm so jealous =)
---
Deborah from Northern California writes at One Beggar's Bread. She recently posted her current favorite gluten free flour mix which she says is especially good for pancakes or chocolate chip cookies. Her mix uses brown rice flour, corn starch, arrowroot powder, and tapioca flour (she makes her own) . And given her other posts this week, it looks like her flour mix makes a mean batch of biscuits.
---
And to wrap it up, here are my Gluten Free Flour Mixes! I use them them most in my sandwich bread and pancake recipes. (Click here to see all of my baked good recipes.) You can click on the recipe titles below to read more about these mixes. And be sure to check the comments on those posts because your fellow readers have left a lot of great substitution ideas there.