---
How to Make Gluten Free Scones Like a Bakery


By: Mary Frances Pickett

Date: July 2, 2008

Prep Time: 45 Min

Cook Time: 25 Min

One of my favorite things about scones is their shape. There's just something about that wedge that makes a scone something more than a slightly sweet biscuit. A lot of the scones recipes that I've found online call for making drop scones, but it's really easy to take a few extra minutes to cut the scones into wedges.
Instructions
Here's how:
1. First, pat the dough into a round that is approximately 3/4″ thick.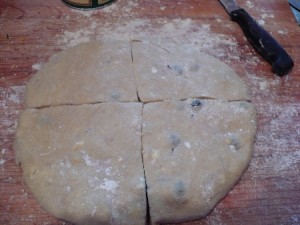 2. Then, cut the dough into 6 – 8 wedges.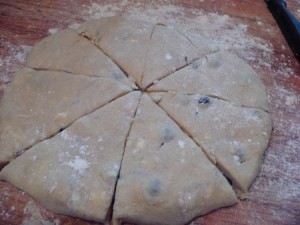 3. Separate the wedges and place them about an inch apart on a greased baking sheet.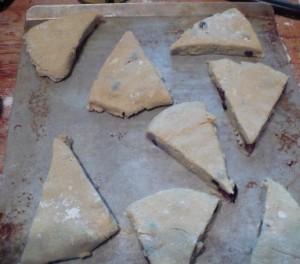 4. Brush milk or beaten egg whites over the tops of the scones and sprinkle with sugar before baking.
Ready to try this yourself? Here's the recipe for my favorite Gluten Free Blueberry Scones Recipe.
---
This recipe has been brought to you by the Gluten Free Cooking School.
Be sure to visit www.GlutenFreeCookingSchool.com for more great recipes and information about Gluten-free living!