The Best GLUTEN FREE Cooking Classes…
Right In Your Own Kitchen!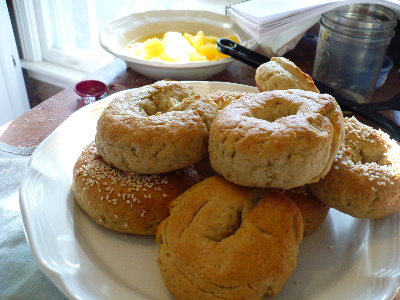 Now YOU can make better­-than­-boxed Gluten Free baked goods, with a little help

Build your skills… master new techniques… and gain confidence


Learn the whys and the hows of gluten free cooking


Follow along with these step-­by­-step, ingredient­-by­-ingredient videos

Choose classes based on your interests or get all 15 online videos
How does it work?

Members have full access to 15 online classes. You get to watch Mary Frances create delicious looking mastepieces in her own kitchen! Be warned… you'll get hungry and probably wish you were at her place for a nibble, especially when the bread comes out of the oven all hot and ready for butter!
Two membership choices:
1. Pick from our four individual classes. This'll give you a good taste of what the Gluten Free Cooking School has to offer.
2. Crank up the kitchen by getting all 15 videos in our package of Family Favorites (over 50 recipes).
Ether way your private membership allows you to watch every bit of the action.
This includes: the step­-by­-step, ingredient­-by­-ingredient videos, common FAQs, ingredient substitutions, and the printable recipes so you can add them your collection for use when you want.
How is it different?

Mary Frances takes you through her recipes… step­-by­-step and ingredient­-by-­ingredient. She really makes sure you understand what you're doing and why your doing it. That's the beauty of the Gluten Free Cooking School's classes! It's like have Mary Frances right in your kitchen walking you through each recipe!
This is our BIG difference.
Unlike recipes other gluten free recipes from a book or online, you get to see how's it's put together, no guessing here. Mary Frances has actually figured out the why and shows you how. This is your key to successfully preparing these recipes in your own kitchen.
Is it right for me?

No matter what level you're at in your kitchen ­ – from the newbie to the advanced – ­ you can learn to create outstanding Gluten Free recipes. Just follow along with Mary Frances and amaze yourself! Then pat yourself on the back for a job well done.
It's Flexible and Affordable
It's up to you how much time you devote to each class. You can follow right along with Mary Frances or take your time and use all the class options to learn about the whys and hows of the recipes.

Our Students Say…

"My
11 year old daughter
made her second loaf of GF bread this weekend. She was so happy with the results!"
– L. Meyers -­ Orlando, FL
"Just a note to say
how much my family loves
the gluten free sandwich bread (from Gluten Free Bread 101). This bread is so easy to make and my grandkids and family just rave about it."
– P. Hall ‐ Denver, CO
"A
100% improvement
on the bread I was buying before (and cheaper than the $6 price tag)."
– J. Simmons – Panama City Beach, FL
"I just wanted to tell you how successful I feel making bread with your bread class.
You made me feel normal again
, eating bread and hamburgers. Thank you!"
– A. Dawn – Terre Haute, IN
"I just wanted to tell you that I got brave and made your sandwich bread recipe.
Was I ever impressed!
I had been making bread from bread mixes, but never again! It was moist and did not crumble and makes wonderful BLT sandwiches."
– C. Costello – San Antonio, TX
"I just subscribed to your GF Cooking School.
I am very pleased with the first class on biscuits
…I had given up on ever enjoying the flaky, buttery goodness of biscuits with a hot bowl of stew and now I can! I like your format of video instructions and recipes. I am not a neophyte to GF cooking/baking, but I still need a little hand-holding from someone who has taken the time to research and experiment. Thank you.

– L. Nelson – Macon, GA


We just made 2 loaves of your bread, the GF sandwich bread and the corn free bread.
Both turned out marvelous!
We will be very busy baking every weekend from now on!

– V. Birgy – Springfield, MA
If you'd like to spread the cost out – sign up for our monthly subscription. You'll get a new class (or two) every month for the next year.
The subscription lasts one year, but you have access to the classes forever.
Cooking Class Purchase Options

We've got several classes available for purchase individually, or you can save big by getting a bundle of classes below!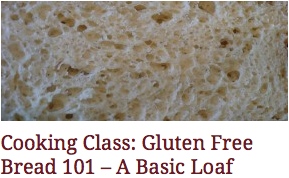 Learn the basics of
gluten
free
bread making and SEE what the dough is supposed to look like. After you take this class you'll be able to bake a delicious loaf of
gluten
free
sandwich bread.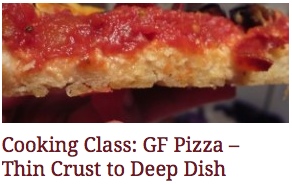 This class covers a whole range of pizza, from St. Louis Thin-Style to Chicago Deep Dish. There are easy pizza crust recipes for the beginning baker, and advanced recipes for the
gluten
free
baker that wants a new challenge.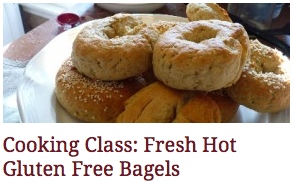 Bagels, hot out of the oven, may be one of the world's best breakfast foods. Make your own
gluten
free
bagels at home (plain and
cinnamon
-raisin recipe included). If you've never had a freshly baked bagel, you will be amazed!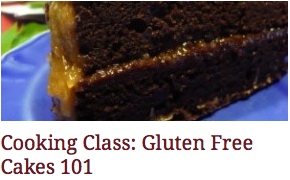 Having a good yellow and chocolate layer cake recipe is what makes a great cake baker. In this class you'll learn how to make delicious, moist cakes that no one will realize is
gluten
free
.
Gluten Free Bread 101: $49

Gluten Free Cakes 101: $49

Having a hard time deciding?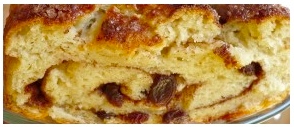 Gluten Free Bread 201: Three Variations
Clog Your Arteries: GF Fried Chicken and Onion Rings
Gluten Free Takeout: Eggrolls and Empanadas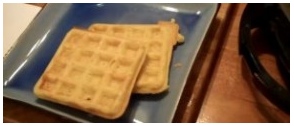 Gluten Free Waffles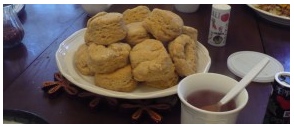 Flaky & Fluffy Gluten Free Biscuits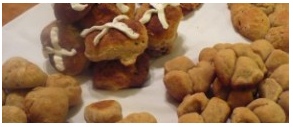 Gluten Free Yeast Rolls: 6 Ways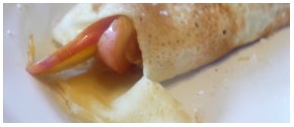 Wrap It Up: Gluten Free Crepes

Gluten Free Gingerbread House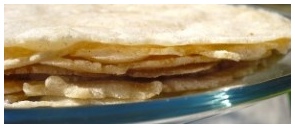 Wrap It Up: Gluten Free Tortillas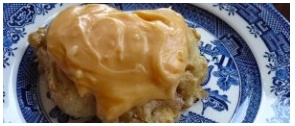 Gluten Free Cinnamon Rolls and Sticky Buns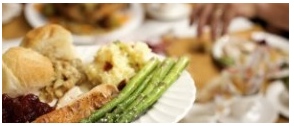 Gluten Free Thanksgiving
If you'd like to work through the classes as quickly as you want and in whatever order you want, then this is the option for you.
All 15 classes for the price of 10!
A savings of $245!!
It's hard to decide where to start, I know!
You might just want to go ahead and get all of the classes.
All the Classes at Once $499