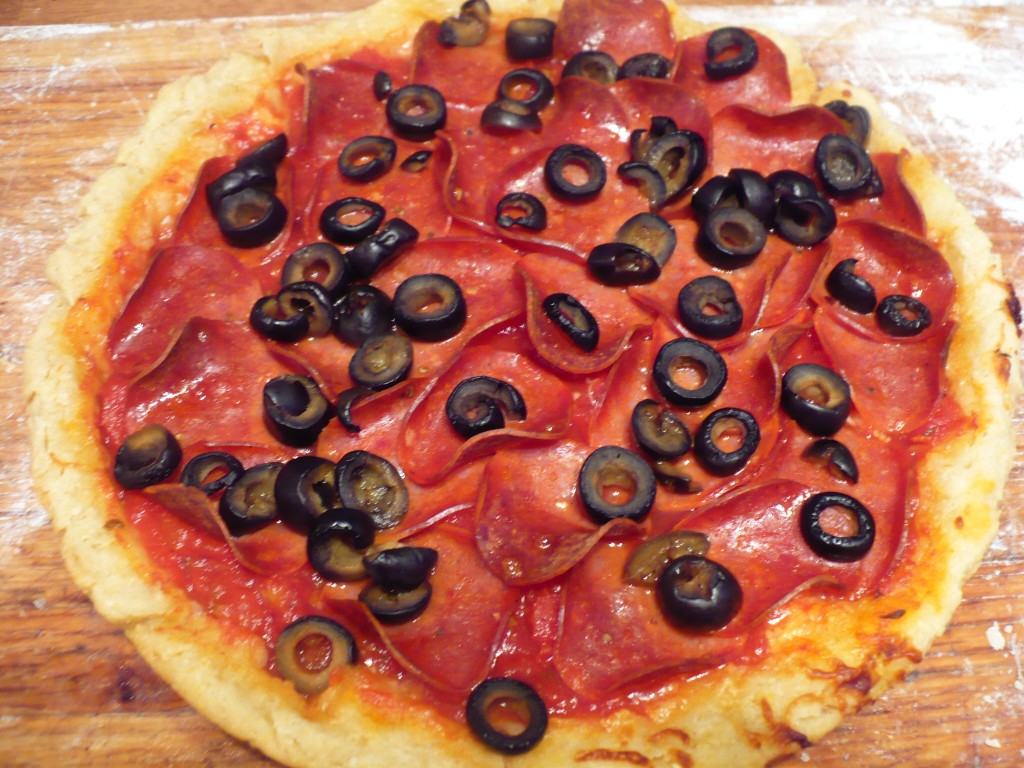 Pizza is probably one of the most mourned foods by those who go on a gluten free diet. If you've tried the packaged, frozen gluten free pizza, you may have even though that there was no hope that you'd ever enjoy a good pizza again. But, here at Gluten Free Cooking School are in the business of creating hope. You can make delicious gluten free pizzas at home. And, they are so easy to make that you can even make them every week.
Start off this course, by reading the short introductory article about pizza. Then decide which of the pizzas you'd like to make first. If you've just started cooking and baking for the first time, then start of with the pat-in the pan crust.
If you're comfortable rolling dough out, then you may want to start with the Regular Pizza Crust or the St. Louis Style Thin Crust. If you choose one of these, then watch the Standard and Thin Crust Video before you start. I've also included a video to show you how I use the Regular Pizza Crust recipes to make cheese sticks.
For those of you who are have been baking for a while and feel comfortable tackling a more difficult dough, the Chicago Deep Dish will be a fun challenge. Start with the video as usual. I think that you'll find it interesting for two reasons. First, you'll be able to see me convert a wheat flour recipe to a gluten free recipe on the fly and make adjustments as I go based on the consistency of the dough. Second, you'll see the techniques I used to deal with a really wet, sticky dough.
Purchase Gluten Free Pizza: Thin Crust to Deep Dish – $37
Who doesn't love pizza? Not anyone that I know! That's why I figured that plenty of you would appreciate being able to buy this class by itself. As always, you can credit the price of this class towards the cost of the Gluten Free Family Favorites package.
Gluten Free Pizza Syllabus:
Article:
How To Make Gluten Free Pizza That Doesn't Taste Like Cardboard
Videos:
How to Make a Rolled Out Gluten Free Pizza Crust
How to Make Gluten Free Cheese Sticks
How to Make a Chicago Deep Dish Pizza Crust
Recipes:
Pat-in-the-Pan Pizza Crust
Traditional Gluten Free Pizza Crust
St. Louis Style Thin Crust Pizza
Chicago Style Deep Dish Pizza