Canceling your Cooking School membership is easy and can be done at any time. Here's a quick tutorial to help you quickly navigate through Paypal if you decide that this is not the right time for you to be taking gluten free cooking classes. Of course, I hope that you don't cancel, but if you do, here's how.
Step 1: Login to your paypal account at https://www.paypal.com
Step 2: Click on Profile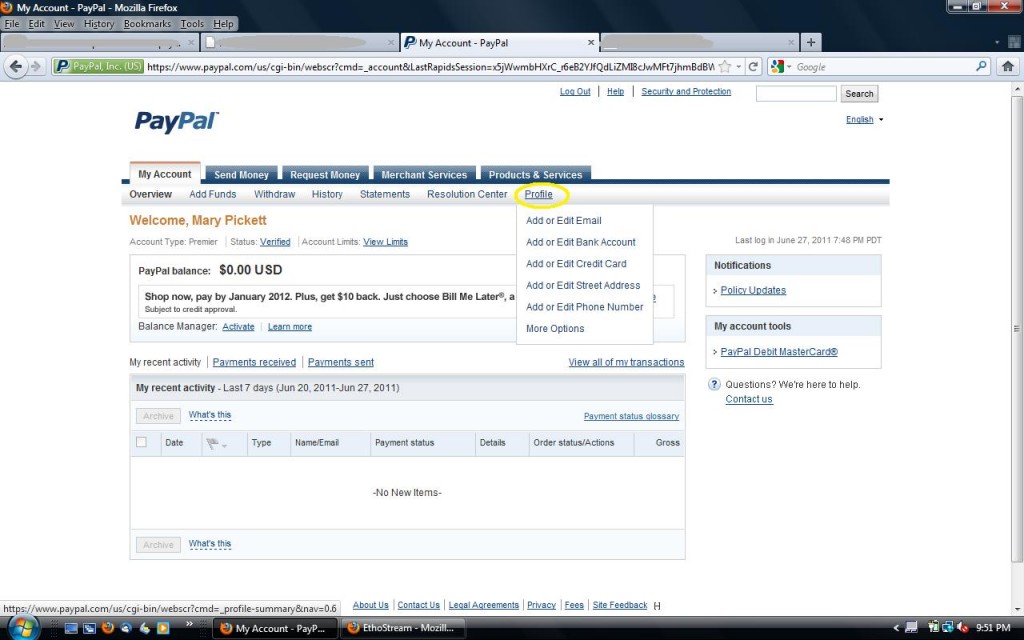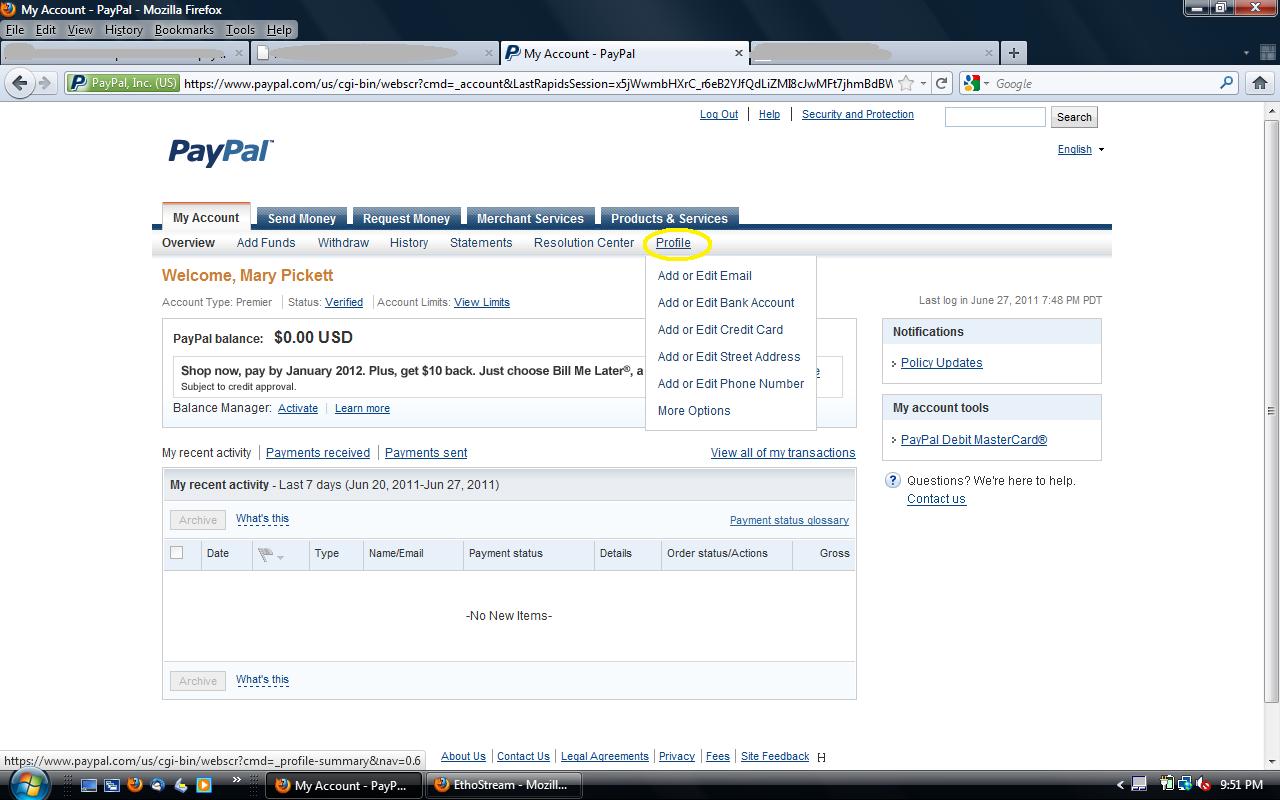 Step 3: Click on "My Money" to the left of the page. That will bring up the information on your Paypal balance, linked accounts and preapproved payments. Click "Update" to the right of "My Preapproved Payments.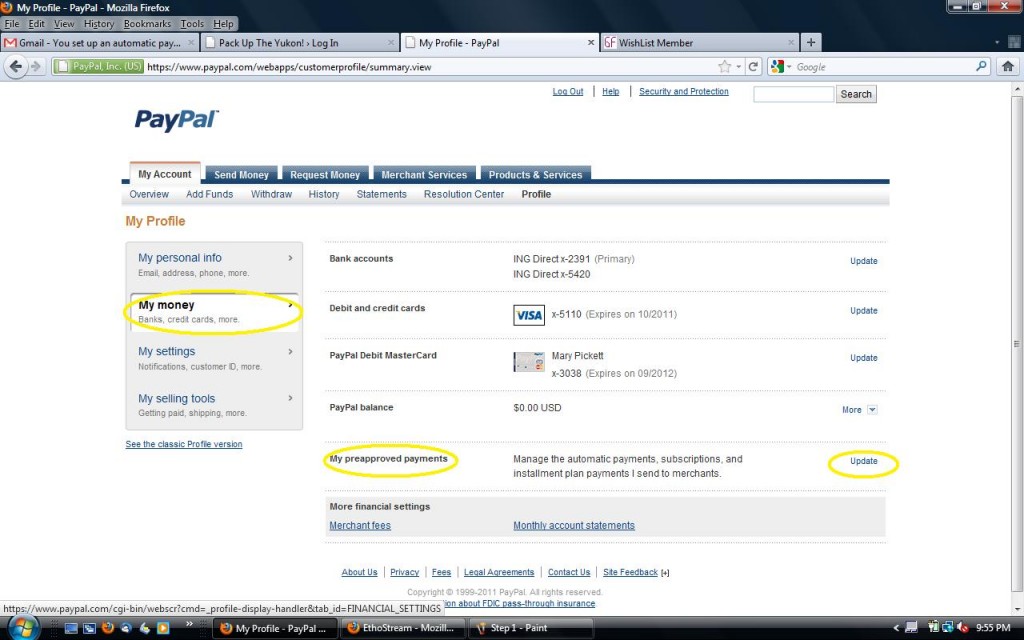 Step 4: Look through your list of preapproved payments on click on the blue "GFCS". In this example, we're canceling a new trial subscription that I started today.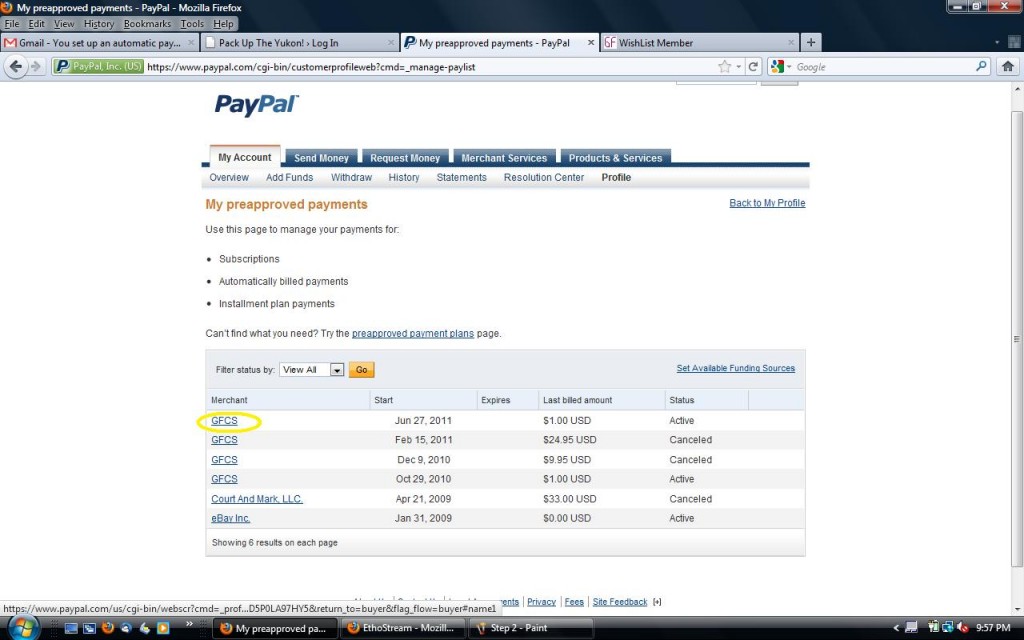 Step 5: Click "Cancel".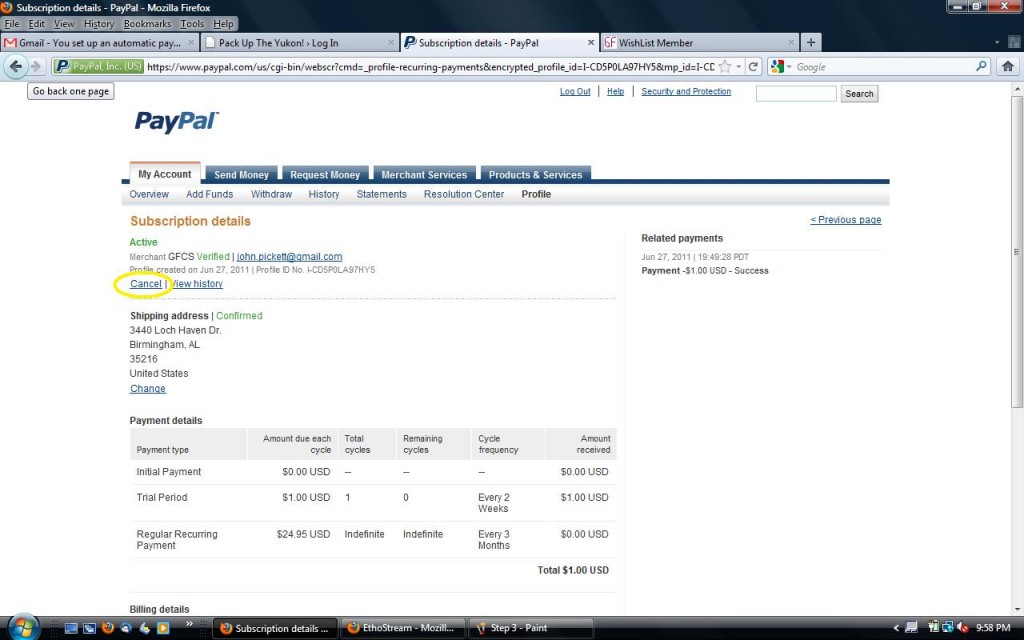 Step 6: Click "Cancel Profile." After you click this, your access to the Cooking School member site will be automatically turned off.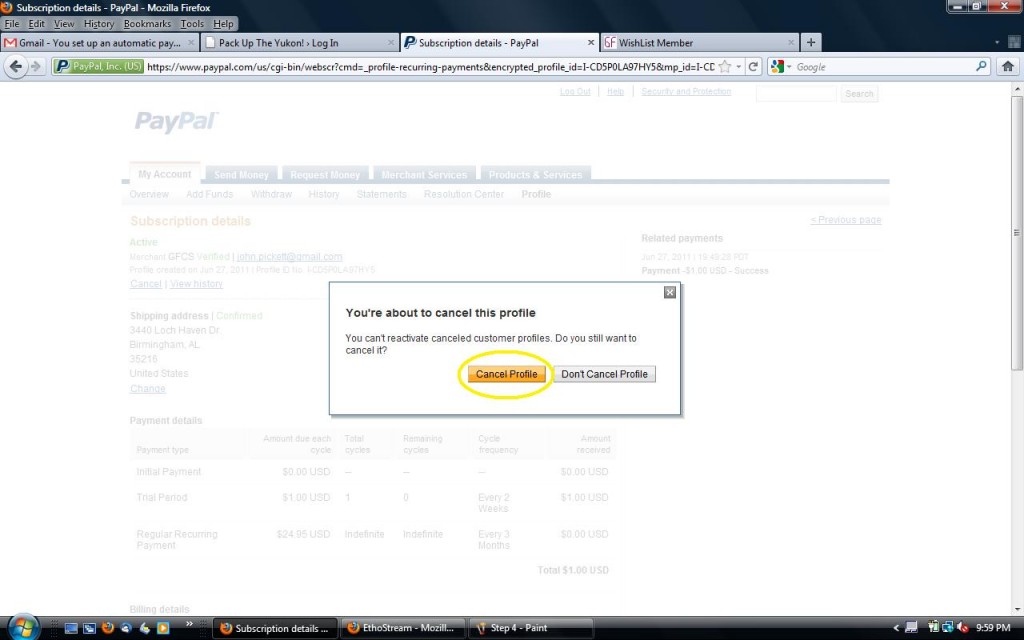 Step 7: If you've decided that you're not ready to start the cooking classes right now, but forgot to cancel your membership before your first quarterly payment, then just email me at maryfrances@glutenfreecookingschool.com and I'll be happy to send you a refund. If you would, please include in your email the name and the email address associated with the Paypal account you used – this makes it easier for me to find you in our records so that I can process the refund.