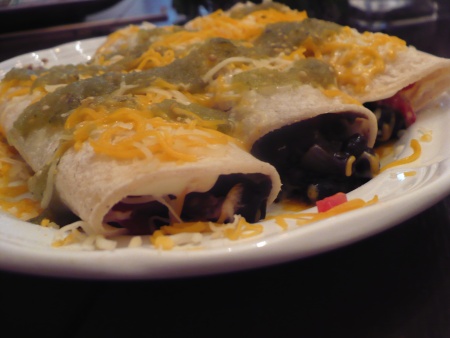 I promised you a surprise for this weekend and I've finally gotten it finished. If you'll look at the top of my blog (RSS and email readers, click here to visit the blog) you'll see a new tab called "Free Menu Plan". And if you go to the tab you'll find a sign-up form for my new Gluten Free Suppers Menu Plan.
The menu plan contains recipes for 6 suppers (all tested by our friends and family, of course) along with a grocery shopping list. Here's a sneak peek at what you'll find:
Oven Fried Sesame Chicken
Chicken Vegetable Gumbo (Slow Cooker Meal)
Pineapple Chicken Bake
Black Bean Enchiladas
Parmesan Fish with Cole Slaw
Mexican Cornbread Casserole
When I sat down to write out this menu plan, I was careful to choose recipes that don't require a lot of special gluten free ingredients. The only special item that you'll need is 1 3/4 c. rice flour.  As a result, this is a great meal plan if you're new to the gluten free diet or if you're trying to keep your grocery bill down. I also based the menu around a variety of meats that are relatively inexpensive.
To get the menu plan, simply sign up using the form on the "Free Menu Plan" tab. You'll receive a confirmation email that will be quickly followed (once you've confirmed) by a second email that contains the download button for the menu plan.
I'm planning on making more of the menu plans and would love to hear your feedback. Feel free to email me – my email address will be listed at the bottom of the email that you receive.
Now, on to our personal menu for the week:

My menu for this week will be submitted to the Ginger Lemon Girl which is hosted this week by Asparagus Thin.
Monday: Black Bean Burgers with Sweet Potato Fries
Tuesday: Date Night! My mom is in town for a conference so she'll be keeping David while John and I go out for dinner and a movie =)
Wednesday: Red Beans and Rice with sauteed greens of some sort.
Thursday: Pick up takeout from Chipotle. One of my college roommates is supposed to be in town so we'll pick up dinner and join them at their hotel for a pool party.

Friday: Gluten Free Pizza – The grilled pizza that we had last week was amazing! I may try that again, but will hopefully find some way to improve my technique. We ended up with grilled calzones that stuck (badly) to the grill.
Saturday: White Bean Crab Cakes (We tried this tonight and they were great. I need to do make them one more time though since I wasn't in a measuring mood earlier. )
Sunday: TLTs (Tofu, Lettuce and Tomato) with a side of Southern Caviar