(And we have a winner: Karen from Comment #6 will receive my copy of Betty Crocker's Best Chicken Cookbook as well as any advice she would like from me as to how to make the recipe's gluten free.  Congratulations, Karen!)
(Update: Today (05.18.08) is the last day to sign up for the giveaway. Just subscribe to the blog if you haven't done so, and leave a comment on this post to let me know to put your name in the hat. Hope everyone has a blessed day ~ Mary Frances)
My husband's family encouraged reading at the dinner table, and John still likes to bring whatever book he's reading to supper. I have not quite adjusted to this since my mother wouldn't even allow my books into the kitchen. (or I would have had my nose in a book 24 hours a day). Since I still feel somewhat guilty about reading at the table, I usually compromise and flip though one of my cookbooks.
Tonight I grabbed a cookbook that I haven't used in a while Betty Crocker's Best Chicken Cookbook
. If you've been reading this blog a while, you'll quickly realize why we don't use it: we don't eat chicken.
I've made several of the recipes from this book, and they were all quite good. A good number of the recipes use pasta or bread, but as long as you have access to gluten free versions of these, that shouldn't be a problem. Many of the recipes are naturally gluten free though, so you could easily just skip over the ones that aren't.
After flipping through the cookbook I decided that it really should be in the hands of someone that likes chicken. And so, I'm going to give it away to one of you, my dear readers.* If you'd like to enter this cookbook giveaway there are only two requirements:
You must be a subscriber to the Gluten Free [Cooking School] blog, by email or RSS feed, and
You must leave a comment on this post letting me know you want to enter.
I'll do a drawing next Sunday night, so be sure to enter before then.
I hope you all have a great week. I should have the next post up Tuesday night,
Mary Frances
P.S. Happy Mother's Day Mom and Janie!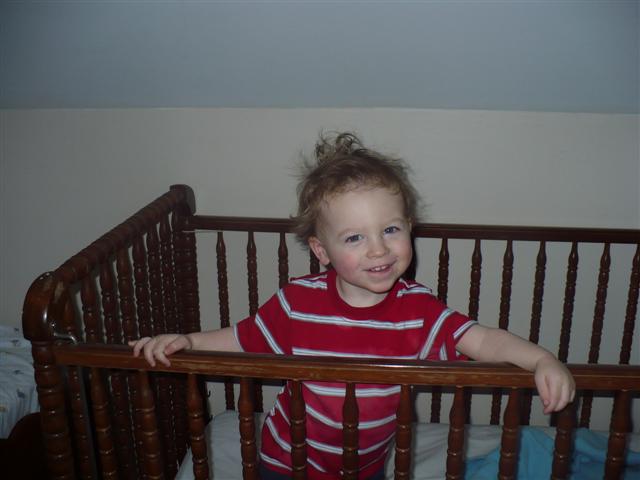 *And as a bonus, if the winner wants any advice on making any of the recipes gluten free, I'll be glad to advise via email.