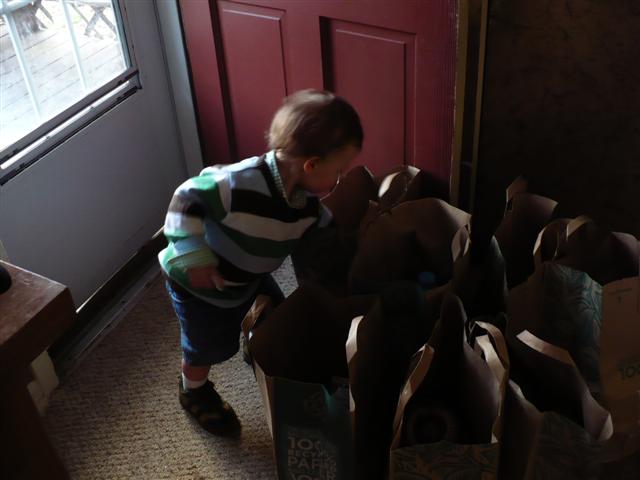 Friends, I've missed you. I've missed your comments, your encouragement, your suggestions, and your questions. I've missed talking to you a few times a week through this blog. And even though there are still 31 days to go in this busiest time of the year (for me), I'm ready to get back to blogging.
Inspired by the the 30 Days in Photos posts at SouleMama and the daily posting of photos at What the Hell Does a Vegan Eat Anyway, I'm going to ease back into blogging by sharing photos of what is going on in our kitchen. There is still cooking going on, and even if I don't have time to post the lessons and recipes, you'll be able to see what will be coming up in the future. (Things like gluten free sausage balls and Stuffed Portabella Sandwiches with Onion Gravy)
If you want to be sure to catch every one, check the top of the right sidebar for email and RSS update options.